How aromatherapy can support your health and fitness programme
by Matt Hodges
05 June 2015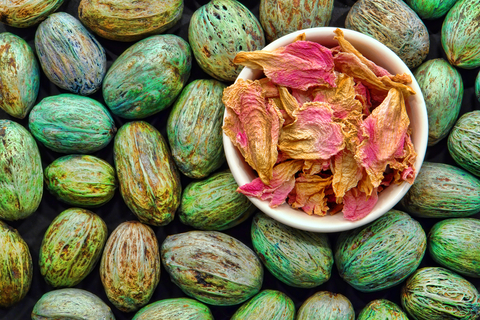 The best workouts are the ones that start with a burst of natural energy and leave you feeling exhausted (in a good way) and relaxed afterwards. But in reality, it can be hard to muster up these feelings day after day.
Today marks the start of Aromatherapy Awareness Week in the UK. Dating all the way back to 2000 BC, aromatherapy is the ancient treatment that makes use of the aromatic essences, which are naturally extracted from plants. This complimentary therapy benefits the body by promoting physical health as well as emotional wellbeing.
Many athletes rely on all-natural essential oils to help give them a boost before and during their workouts, and to aid recovery after. Complementary therapy is loved by the pros as it is non-toxic and versatile – try mixing an aromatherapy spray to keep you focused during your workout, or giving yourself a mini-massage with aromatherapy oils before or after you exercise.
Used correctly, aromatherapy can work to support your health and fitness programme, helping you to get even more out of your exercise regime.
Before your workout

A good workout prep routine is extremely important, as it helps get your body and your mind ready for the hard work ahead. Just before you start warming up, rub an oil mix into your joints to stimulate circulation and improve flexibility.
Take a moment to breathe in the scents so that you can also benefit from the mood-enhancing effects from the oils before you get to work.
• Suggested recipe: Geranium, lavender, black pepper, orange, rosemary and peppermint are all great at loosening up the muscles and preventing injury. Add a few drops of each of these essential oils into an unscented oil such (e.g. grapeseed oil) and rub the mixture into your joints and any sore or injury-prone areas while you stretch.
During your workout

If you are working out in a busy gym, it's probably not appropriate to stop mid-spin and start massaging oil into your burning legs. But sometimes you really need a little boost to see you through to the end of your session!
Get into the habit of carrying round a diluted spray of mood-enhancing and energising essential oils, which you can discretely spritz when your motivation is starting to flag.
• Suggested recipe: Create an energising workout spray that will help keep you focused and energised while you work out. Fill a spray bottle with approx. 100-150ml of tap water, then add a few drops of energising and mood-lifting oils such as rosemary, palmarosa, eucalyptus, geranium and peppermint. Shake well and spritz on your pulse points when you are between exercises at the gym.
After your workout

In a perfect world, we'd all have an aromatherapy massage after every exercise session. But unless you are a world-class athlete, that's probably not going to happen. Instead, steal a trick from the pros and make up your own post-workout essential oil mix and simply relax as you soak up their goodness from the comfort of a hot bath.
• Suggested recipe: Run a hot bath and add a couple of drops of lemon, eucalyptus and rosemary, along with 8-10 drops of lavender, sweet marjoram, ginger and/or juniper berry. While you relax in the bath, the oils will work to restore your energy levels, aid muscle recovery, and stimulate your circulation.
This article was written by Matt Hodges, you can see all his articles here.