Acupuncture – Does It Sharpen Your Fitness Skills?
by Matt Hodges
08 March 2015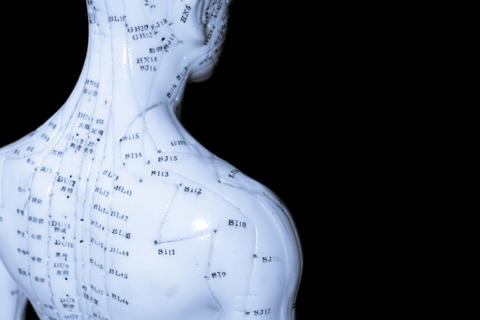 Every fitness fanatic knows that your workout regime doesn't begin and end in the gym. Fitness is a lifestyle, and your progress in the gym can be drastically helped or hindered by the choices you make in between sessions.
A key element of the MPH Method is massage, as it helps to promote muscle repair and aid relaxation. But there are other alternative therapies that can perform a similar role. As we come to the end of Acupuncture Awareness Week, this seems like a good time to look at the ancient Chinese therapy that is adored by fans, and feared by others.
This fear is perfectly understandable when you consider that acupuncture involves dozens of tiny needles being applied to your skin. But 'tiny' is the operative word here – most people honestly don't even feel the needles, or describe a tingling sensation rather than a sharp prick.
Acupuncture needles are applied to specific points on the body in accordance with ancient Chinese practice, and the pressure helps to improve circulation, digestion and the flow of energy around the body, resulting in a relaxing (yes, really!) and beneficial experience.
In fact, regular acupuncture sessions can help you to recover from injuries, improve muscle performance, promote better sleeping patterns and even lose weight! Don't believe me? Check out the science:
FACT: Acupuncture heals the nervous system
Acupuncture is prescribed on the NHS as a treatment for chronic tension headaches and migraines, due to its proven success at working with the nervous system. If you are lucky enough not to suffer from headaches, the treatment can have a relaxing and soothing effect that will clear your head and make you feel happier and healthier.
FACT: Acupuncture helps repair injuries
Enthusiasts will claim that acupuncture can heal any injury, but it works best when concentrated on the extremities (hands and feet) and specific muscle groups. If you have pulled a tendon or strained a muscle, it can help to improve blood flow to the affected areas and aid healing, while relaxing any areas of tightness.
FACT: Acupuncture can help you lose weight
Acupuncture has been shown to have an effect on the digestive system, and can help to speed up sluggish digestive systems when used correctly. This in turn can lead to weight loss, but it will be a gradual process, not a quick fix.
However, we all know that healthy muscles and a positive attitude go a long way towards improving your energy levels and your performance in the gym, so if you find that you feel good after an acupuncture session – keep doing it!
This article was written by Matt Hodges, you can see all his articles here.